Find this product on Logos.com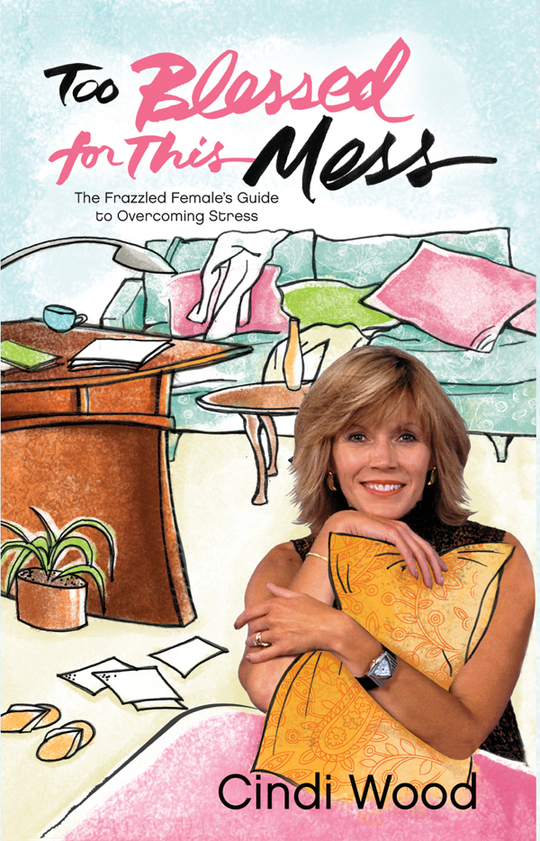 Too Blessed for This Mess
The Frazzled Female's Guide to Overcoming Stress
Product Details
Maybe you're burning the candle at both ends in relation to a job, your marriage, housework, children, finances, an illness, your parents, or some other relationship. Maybe it's some of that, all of that, or none of the above, and you're just inexplicably on-the-go all the time, putting out fires and missing out on the joy of life.
Whatever the case, only God can bring true, unfailing resolve and stability to the messes and stresses that a woman endures.
In Too Blessed for This Mess, Cindi Wood, everyone's favorite "frazzled female," invites women to join her for a Bible-based study that will lift them "out of the pit, out of the mud and mire" (Psalm 40) and into a calming, empowering relationship with God. Mixed with humor and depth, Wood's concerns are clear in chapter titles like "Frazzle-Friendly," "Control Freaks," "I'm Getting Old!," and "Committing to the Lord."
About the Author
Cindi Wood is a popular speaker and author helping women to creatively manage the stresses of life. With a degree in education from Gardner-Webb University, she previously taught middle school for sixteen years. Her books include The Frazzled Female and Too Blessed for This Mess. Married with two grown children, Cindi lives in Kings Mountain, North Carolina.
Endorsements
A much-needed reminder of how I should/could be living my life...Cindi Wood points out that God cares about all of the little things and will enter my stress-filled life and bring 'relief, comfort, and joy to my most chaotic days.'
What a joy it is to read such significant spiritual insights written in a manner so easy to understand! She reminds me that allowing the Lord total access to my life is a privilege that restores order to my hectic world.
A 'booster shot' of God's Word to our thirsty souls. I used it as a daily devotional to enhance my walk with the Lord and remember his promises.
Cindi offers freedom for the frazzled and strength for the stressed. I recommend Too Blessed for This Mess to any woman who has ever had a fleeting (or nagging!) thought to pack her bags and leave her To-Do list behind!
Cindi has captured the thoughts and experiences of the 'frazzled' woman's everyday life. Each chapter of Too Bless for This Mess serves as a tool in our walk with the Lord.