Find this product on Logos.com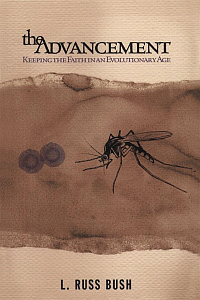 The Advancement
Keeping the Faith in an Evolutionary Age
This title works with the following Wordsearch products
Desktop
Product Details
The Advancement unapologetically presents the biblical solution as the only satisfactory worldview for modern life in contrast to the naturalistic worldview that dominates thought today.
A unique Christian Apologetic approaching Darwinian naturalism from a history-of-ideas perspective. Bush argues that progress and advancement are better metaphors to characterize the late twentieth century and early twenty-first century than the term post-modern. The illusion of spiritual progress is now no more true than it was during the Enlightenment of the eighteenth century.
About the Author
L. Rush Bush is academic dean and professor of Christian Philosophy at Southeastern Baptist Theological Seminary at Wake Forest, North Carolina. He is also a former president of the Evangelical Philosophical Society and a former president of the Evangelical Theological Society. He is the author of Classical Readings in Christian Apologetics, Handbook for Christian Philosophy, and coauthor of Baptists and the BIble.