Find this product on Logos.com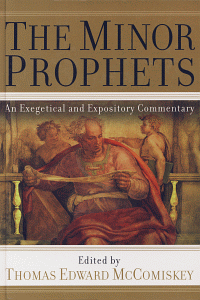 The Minor Prophets
An Exegetical and Expository Commentary
Highlights
Named as one of the 850 Books for Biblical Expositors by the Master's Seminary
Includes NRSV Text
Product Details
This edition, which now combines three volumes into one, offers an authoritative, evangelical treatment of the prophets. Here noted scholars--including Bruce Waltke, Tremper Longman III, F. F. Bruce, J. Alec Motyer, and Joyce Baldwin--provide meticulous exegesis of the Hebrew text and relate the message of the ancient prophets to contemporary life. The authors provide their own translations alongside that of the New Revised Standard Version. In the commentary proper, the exegesis examines the Hebrew text in detail, interacts with current literature, and sets forth sound conclusions. The exposition discusses related theological and hermeneutical issues, explains the flow of the prophetic narrative, and makes appropriate applications.
About the Author
Thomas Edward McComiskey (PhD, Brandeis University) taught Old Testament at Trinity Evangelical Divinity School and was presiding fellow of the American College of Biblical Theologians prior to his death in 1996.
Endorsements
Preachers and teachers will find the 'nuts and bolts' analysis of the Hebrew text in this commentary to be helpful for their tasks.
Each commentary begins with a short historical overview followed by an outline of the text and a substantial bibliography. . . . The line-by-line commentary is quite extensive. Linguistic and literary critical issues are treated at length. Historical details are given when they throw light on the content of the passage. The expository reflections include both theological and hermeneutical information. This volume is intended for scholars and serious students of the Bible.
A worthwhile investment both for the interested and knowledgeable layperson as well as the intermediate-level student.
Overall, this is probably the best exegetical commentary on these books for the pastor's study.
Although written from an evangelical perspective not one of the volumes shy away from critical questions making it a useful book for both the academic scholar and the minister in the local congregation.
Its combination of attention given to technical and expositional issues makes it one of the best sets on this part of the Old Testament.
This volume is a solid resource for both student and pastor. It provides a demonstration of what evangelical scholarship can do as it honestly wrestles with the text.
The information in this book will help in any serious study of an often neglected segment of the Bible.
Products Included In This Bundle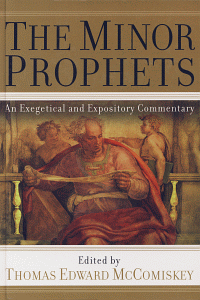 The Minor Prophets
An Exegetical and Expository Commentary