Find this product on Logos.com
Product Details
Bible survey books can be a powerful ally in your study of God's Word, and your preparation for lessons and sermons. One of the great strengths of a Bible survey is how it takes each book of the Bible and connects it with all other books of the Bible. This weaving together of Scripture makes you more productive as you seek knowledge and inspiration in your Bible study, especially as you minister to others. This bundle includes 2 seminary-level Bible surveys.
About The Cradle, the Cross, and the Crown:
Although Scripture cannot be reduced to a mere piece of human writing, there is much to gain by paying careful attention to the historical, literary, and theological dimensions of the biblical text. For this reason, The Cradle, the Cross, and the Crown is offered to the serious New Testament student who seeks to better understand and share God's "word of truth" (2 Timothy 2:15). Across nearly one thousand pages, it thoroughly introduces all twenty-seven New Testament books and closely examines Christ's incarnation and virgin birth, the heart of His ministry shown so vividly in the Gospels' Passion Narratives, and the triumphant return of Jesus and our eternal reign with Him as depicted in Revelation.
About The World and the Word:
The World and the Word is a fresh introduction to the Old Testament, an impassioned reaction to how modern Christian preaching and teaching often ignores this front eighty percent of the Bible. Authors Eugene Merrill, Mark Rooker, and Michael Grisanti work through the times and text of the Hebrew Scriptures to illuminate three major points:
The Old Testament is a rich source of theology and doctrine that is presupposed by the New Testament. Without it, Christian theology would be seriously deficient.
Mystery of the Old Testament is crucial to an understanding of the New Testament.
The Old Testament offers, by teaching and example, practical principles of belief and behavior for contemporary times. Who God was and what He did then can be replicated in the lives of men and women today.
Separating the verifiable biblical and extra biblical data from the various interpreations of that same information, the book further shows how the Old Testament forms the basis from which sprang the life, ministry, and teachings of Jesus and the church. The World and the Word will help students see an entry point into the very heart and design of the God who loves them and wishes to make them the special object of His grace.
Products Included In This Bundle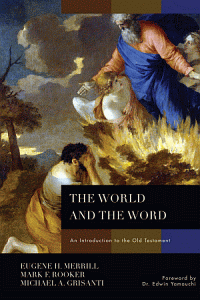 An Introduction to the Old Testament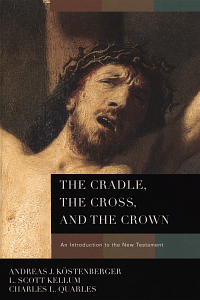 An Introduction to the New Testament