Find this product on Logos.com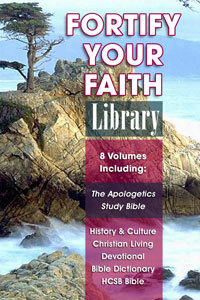 Fortify Your Faith Library
Highlights
Features the 2008 Christian Retailing "Retailer's Choice" Award winner - The Apologetics Study Bible
Over $160 Worth of Material
Product Details
Eventually every believer faces hard questions about the Christian faith. Sometimes these questions come from others and often they come from within yourself. Here's a bundle of tools to help you tackle these questions head-on. These tools will help you answer the tough questions and give you a renewed confidence in understanding and expressing your faith.
Endorsements
When we share our faith with others, we often run into Bible passages that raise difficult questions. The Apologetics Study Bible deals with such problems in footnotes right at the bottom of the page. It also provides discussions of more general questions like the existence of God and the problem of evil. The Apologetics Study Bible is a useful tool for Christian witness.
So many people today are asking fundamental questions about Christianity that it is important to have good apologetics tools to be able to recommend to them. I highly recommend a study Bible like this one that addresses such concerns.
The Apologetics Study Bible will be one of the most significant contributions to the ever-growing field of Christian apologetics, not only because of its combination of notes and articles by a remarkably wide range of scholars, but also because of the way it embeds these resources within the biblical text. This unprecedented integration of balance, breadth, depth, and melding with Scripture will make The Apologetics Study Bible a powerful and relevant tool for students from all backgrounds.
Products Included In This Bundle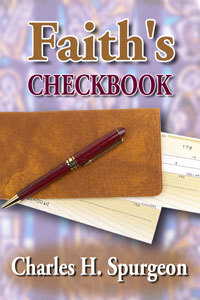 Being Precious Promises Arranged for Daily Use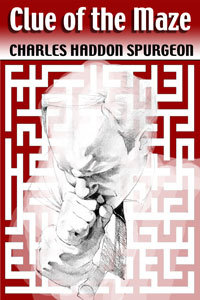 A Voice Lifted Up for Honest Faith
The Apologetics Study Bible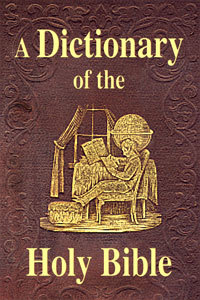 For the General Use in the Study of Scriptures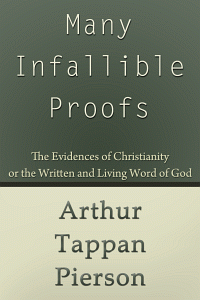 The Evidences of Christianity or the Written and Living Word of God