Find this product on Logos.com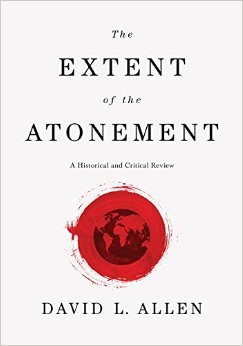 The Extent of the Atonement
A Historical and Critical Review
This title works with the following Wordsearch products
Web
Product Details
Below are instructions to access your copy of Extent of the Atonement through www.myWSB.com after it is purchased through this site.
1) Navigate to www.myWSB.com
2) If you have never registered an account on myWSB.com, please click on the "New User? Register Here!" button. If you already have an account, proceed to step 4.
3) Fill out the fields with your information to complete the initial registration.
4) After the registration is done, click on "My Account" in the upper right part of the screen.
5) Look for the tab on the far right that says "Linked IDs" and click on it.
6) This should bring up a page that says "WORDsearch Bible Not Linked".
7) Click on the "Link" button on the right part of that menu.
8) On this part, use the same email address and password combination that you used on wordsearchbible.com.
9) Once the email/password information is added, click on the "Link My Account" button.
10) It will load the linked ID.
11) Once that pop up box disappears, click on "Library" in the left toolbar.
This title, plus your other owned WORDsearch resources, will now show in your library list.
The Extent of the Atonement/: A Historical and Critical Review is a comprehensive historical summary of the question of the atonement's extent from the Early Church Fathers to the present. The work includes the debates within Reformed Theology on the subject since the Reformation as well as chapters covering the issue within Baptist history and theology from the early 17th century to the present. Included is a critique of the arguments for limited atonement and a final chapter outlining why belief in an unlimited atonement is significant for preaching and evangelism.