Find this product on Logos.com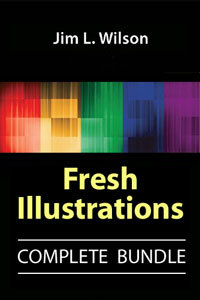 Fresh Illustrations Complete Bundle
Product Details
Dr. Jim Wilson understands the benefit of using the perfect illustration to underscore an important point in a sermon or lesson. In fact, Wilson has become an expert at finding and categorizing thousands of illustrations to be used by pastors and teachers.
The Fresh Illustrations Complete Bundle contains all 2,500 of his illustrations.
Included in this bundle are 1,000 Fresh Illustrations, Wilson's original collection, and More Fresh Illustrations, his second batch of 500 illustrations. Each of these collections are organized alphabetically by topic.
1,000 additional illustrations are organized into 6 volumes that address 6 key themes:
Forgiveness & Reconciliation
Family
Faith, Hope & Love
Evangelism & Missions
Sin & Salvation
Stewardship
The most powerful way to connect with today's audiences is with illustrations. Not the same old, stale, worn out stories, but fresh ones.
Here's an example from the Stewardship volume (which has 175 excellent illustrations, nearly all with hyperlinks to Scripture):
A volunteer at Stanford Hospital, was present when a little boy decided to give the ultimate sacrifice because he loved his sister Liza. The volunteer said the little girl was dying of a rare disease, with only one chance for survival—a blood transfusion from her five-year-old brother. After the doctor explained what would happen during the transfusion, the little boy agreed to give his blood to save his sister. He peacefully laid still during the transfusion. After a while, he asked the doctor a question that gave great insight into his character, "Will I start to die right away?" Apparently, the boy thought he would have to give all his blood, but was willing to do so to save his sister. John 15:13 "No one has greater love than this, that someone would lay down his life for his friends."
Check out a sample by clicking on the yellow "Sample" button below the book cover image.
About the Editor
Jim L. Wilson started preaching when he was 17 and became a pastor when he was 18. Today, he is a professor of Leadership Formation and the director of the Doctor of Ministry Program at Gateway Seminary. Wilson is an award-winning writer with hundreds of pieces in print and the author, co-author, or contributor to more than twenty books.
Products Included In This Bundle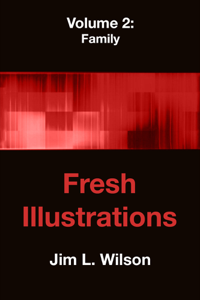 Fresh Illustrations: Family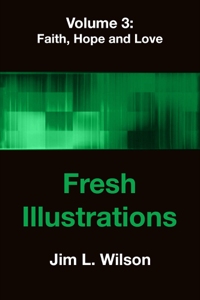 Fresh Illustrations: Faith, Hope & Love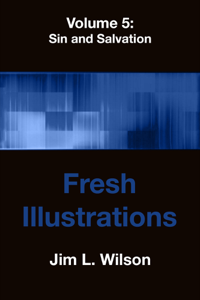 Fresh Illustrations: Sin & Salvation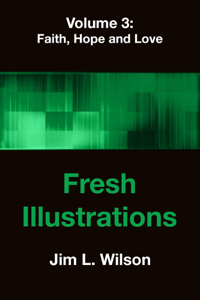 Fresh Illustrations: Evangelism & Missions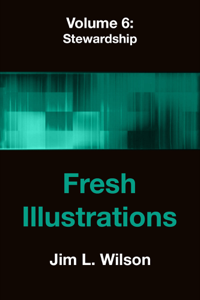 Fresh Illustrations: Stewardship