Find this product on Logos.com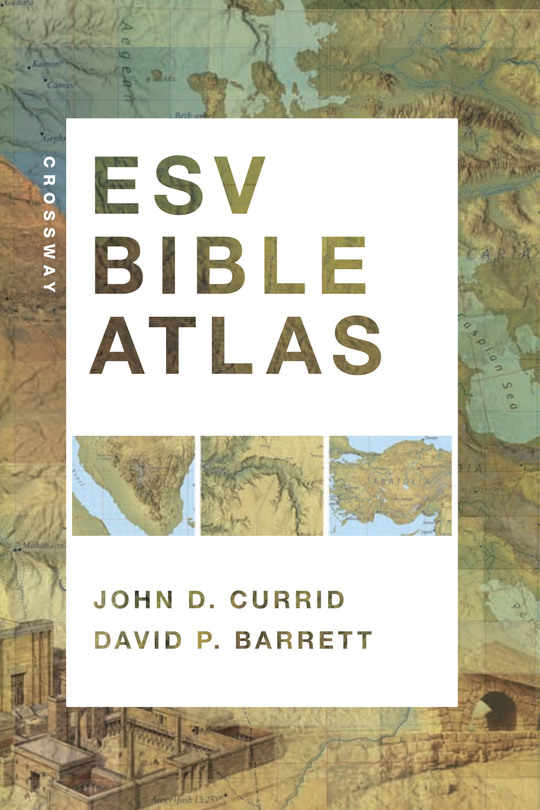 Product Details
The books of the Bible were written in specific geographic locations during specific times in history, and these factors affect how the book should be understood and interpreted. Often, the authors assumed that their audiences already understood the context, so they don't spend time describing these details fully in their books.

The Crossway ESV Bible Atlas strives to fill in these details to help re-create the context. It is a comprehensive collection of highly accurate, aesthetically appealing resources that present geographic and historical information in a way that is easy to use and not filled with overwhelming technical details.

Readability, Visual Appeal, and Accuracy

The Crossway ESV Bible Atlas presents Bible geography and history here with:

· 175 full-color maps
· 70 photographs
· 3-D recreations of biblical objects and sites
· Indexes
· Timelines
· 65,000 words of narrative description
· Regional maps detailing biblically significant areas such as Mesopotamia, Italy, and Greece (a unique feature of this atlas)

With this carefully crafted reference tool, you'll gain a clearer understanding of the world of the Bible and the meaning of Scripture.


About the Authors:

John D. Currid (PhD, University of Chicago) is the Carl W. McMurray Professor of Old Testament at Reformed Theological Seminary. He is currently an adjunct faculty member at the Jerusalem Center for Biblical Studies in Jerusalem, Israel, andserves as project director of the Bethsaida Excavations Project in Israel (1995-present). He lectures and preaches worldwide.

David P. Barrett, cartographer for the Crossway ESV Bible Atlas, is a Bible reference editor and the developer of Bible Mapper Software.
Endorsements
A remarkably beautiful and rich resource for historical, geographical, and archaeological background material that will deepen our understanding of each section of the Bible and increase our appreciation of the Bible's amazing historical accuracy.
This Atlas is a wonderfully illustrated tool to aid the layperson, student of the Scripture, or pastor who wants to dig deeper and gain new insights and appreciation of the setting, context, and message of the Bible. The text is easy to follow, pictures are brilliant, and maps are incredibly useful as the reader moves through the related narratives. I highly recommend this marvelous resource.
During the 44 years I served as a college professor I used many good atlases. However, I have never seen one comparable to this in the breadth of material, the depth of coverage, and the outstanding quality of its impressive and abundantly illustrated maps and photos of Bible lands.