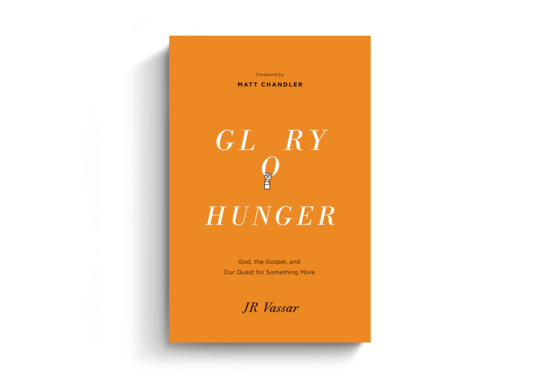 Glory Hunger
God, the Gospel, and Our Quest for Something More
Product Details
Whose glory are you seeking?

We all want to be significant. This is natural and good—evidence of our God-given desire for meaning and purpose. However, our longing for significance can easily twist into an insatiable craving for approval, recognition, and praise. If left unchecked, this craving will enslave us.

In Glory Hunger, pastor JR Vassar challenges us to renounce a life of reputation building, helping us find freedom in the gospel and joy in God's glory.

About the Author:

JR Vassar (ThM, Dallas Theological Seminary) serves as lead pastor at Church at the Cross in Grapevine, Texas. From 2005 to 2013, he served as the founding and lead pastor of Apostles Church in New York City. JR and his wife, Ginger, have three children. He is the author of Glory Hunger: God, the Gospel, and Our Quest for Something More.
Endorsements
While reading I was convicted of my tendency to crave glory and applause. Every chapter is laced with JR's vulnerability and honesty, while the hero of the book remains God, his glory, and his kingdom. This is a book I'll insist every member of my team reads to help us reject personal glory, embrace the discipline of obscurity, and spotlight Jesus alone.
A helpful meditation on the goodness of our search for glory, where it goes wrong, and how to set our hearts on the path to everlasting glory.
Hits the nail on the head about the condition of the human heart. In today's world of obsession with fame and of a "me first" mentality, Vassar delivers a timely message. Great food for thought and medicine for the soul.
A penetrating look behind the curtain of what drives everything we do in life. I love Vassar's discernment into the heart of man in Glory Hunger.
Vassar diagnoses the central problem of every human heart with the brilliance of a surgeon, but—even better—he shows us with pastoral wisdom and fatherly care the words that will heal us forever.
A great reminder of God's passion for his glory. My friend JR Vassar challenges our addiction to worldly glory and compels us to ascribe to Jesus the glory that he deserves. Read this book, reflect on its challenge, and apply it to your life.
JR does a magnificent job explaining the core reason we desire respect, status, approval, and praise: we bear the image of God, who exists to be glorified. Glory Hunger is an excellent resource to help us steward our natural attraction to glory. When the hierarchy of our loves is rightly ordered, with God occupying front and center, all other loves, desires, and ambitions find healthy expression.