Find this product on Logos.com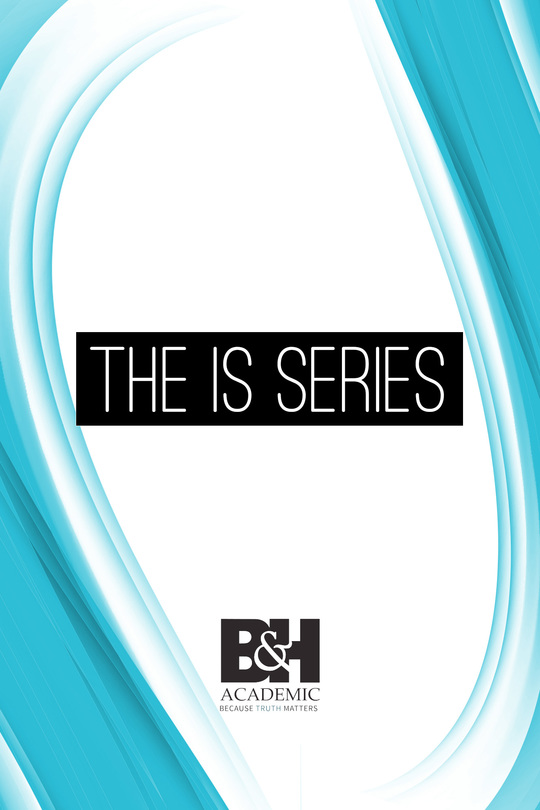 The Is Series Bundle
5 Volumes
Highlights
Includes all 5 volumes of The IS Series
Product Details
The IS Series Bundle includes five volumes, each with a laser-like focus on five crucial areas: Disciple Making, Pastoral Leadership, Evangelism, Ministry, and Spiritual Formation. Using these books in Wordsearch will give you new ideas and a renewed energy to minister with passion and confidence. Each volume is tagged to thousands of topics that will cross-reference with many other ministry tools in your digital library. The many Scripture references will also pop-up automatically when you mouse-over the text. Try this "high-octane" series today to feel empowered and encouraged.
About Spiritual Formation Is…
Spiritual Formation Is… challenges believers to grow upward, inward, and outward in their spiritual formation by loving God, loving one another, and loving our neighbors. Written in a down-to-earth, approachable style that invites readers to come as they are, Spiritual Formation Is… introduces the principles, philosophy, and practice of sanctification.
About Ministry Is…
What is ministry? Ministry is casting crowns at the feet of the Worthy One. It is the overflow of your relationship with Jesus. It is washing feet, loving people, making disciples, and more. In dozens of brief yet powerful chapters, Ministry Is . . . presents an actionable Bible-based guide to serving God in the local church. The insights are perfect for those considering church ministry as a vocation and applicable to anyone desiring to serve intentionally through the church.
About Disciple Making Is…
What is Disciple Making? Disciple making is embracing the cross. It is forsaking all to follow Jesus. It is living on mission, launching an unstoppable force, multiplying disciple makers as Paul did, and more.
Disciple Making Is… stands as one of the most thorough books yet offered regarding how to make disciples. In thirty brief, hard-hitting but easily accessible chapters, the entire scope of disciple making is presented in a way that will inspire and inform the reader to obey the Great Commission with great passion.
About Pastoral Leadership Is…
Pastoral Leadership Is… presents in dozens of brief yet powerful chapters a practical, Bible-based, and highly readable guide to leading the local church. What is Pastoral Leadership? Pastoral Leadership is abandoning your life to the call of God, cooperating with the Holy Spirit, leading a church full of leaders, and much more. Instead of letting church culture tell you who a pastor is and what he should do, let God tell you through the Bible.
About Evangelism Is…
What is Evangelism? Evangelism is joyfully intoxicating, the real business of life, pursuing lost people. It is telling good news and helping people exchange their religion for a relationship. Evangelism is following the example of Jesus, washing feet, being yourself. It is sharing your story, working together, and leaving a legacy.
Click on the book cover images of each book below to learn more and read a sample.
Products Included In This Bundle