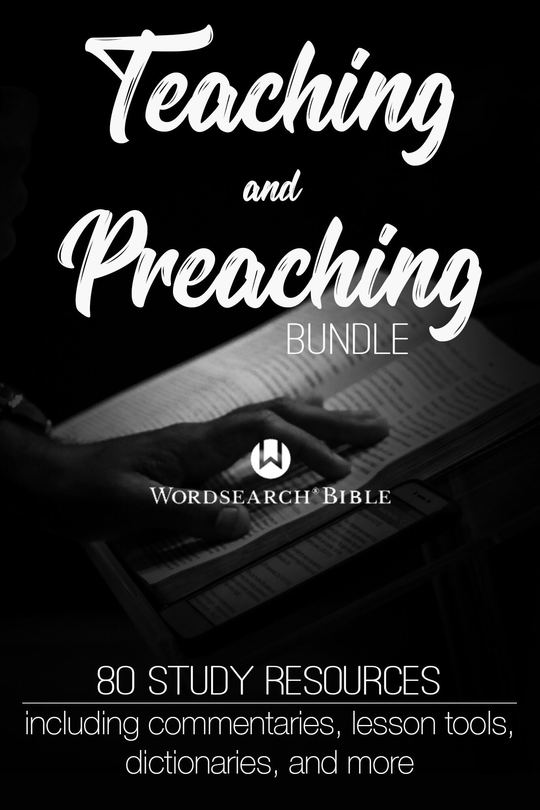 Wordsearch Starter - Teaching & Preaching Bundle
Product Details
80 Powerful Bible Tools That Will Help You Teach
The Wordsearch Teaching and Preaching Bundle is a digital library that was created for anyone who studies and teaches God's Word. It's packed with 80 teaching tools that will make creating Bible lessons and sermons easier than ever before. Wordsearch saves teachers time in study and lesson preparation.
BONUS: This package includes a free digital copy of Rose Publishing's Deluxe Then and Now Bible Maps. This map set ($29.95 value) is ideal for illustrating Bible geography, and with the click of your mouse you can toggle between ancient borders and modern times.
Wordsearch will run on nearly any PC or Mac. Plus, once you register your software, all your study tools will be available to your on your desktop, at our cloud site (app.wordsearchbible.com,) and on your mobile devices with our free apps.
Take advantage of this offer and see for yourself. We are confident you'll love Wordsearch and return for the thousands of additional study tools available (many of those are free too).
You can begin using this download immediately, and you are under no obligation to purchase anything, ever. Our mission is to serve those who preach and teach to change lives!
Products Included In This Bundle