Find this product on Logos.com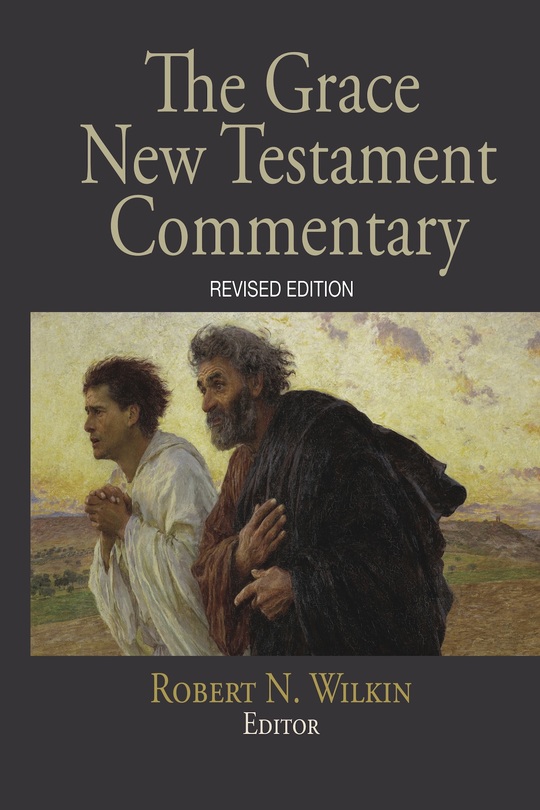 The Grace New Testament Commentary, Revised Edition
Based on the New King James Version
Highlights
Over 650 pages, covers entire New Testament
Written from a free grace, dispensational perspective
Product Details
The Grace New Testament Commentary, Revised Edition is 30-year-project from the Grace Evangelical Society.

Based on the NKJV, this one-volume commentary is written from a conservative, dispensational, free grace perspective.

After an introduction and outline, verse-by-verse commentary is provided for every book of the New Testament. The writers, over half of whom are or have been pastors, consider grammar, textual criticism, history, geography, and biblical customs in their exegesis. They also explain the difficult verses that seem to deny eternal security, eternal rewards, justification by faith alone, and that make perseverance a condition of kingdom entrance.

The Grace New Testament Commentary, Revised Edition is a readable, enlightening, and challenging commentary.

About the Editor:

Dr. Bob Wilkin (ThM, PhD, Dallas Theological Seminary) has served as an evangelist on the staff of Campus Crusade for Christ, a hospital chaplain, a pastor, and a college professor of Greek and Bible. He is the founder and Executive Director of Grace Evangelical Society (GES). GES is an educational Christian ministry whose aim is to promote clear proclamation of the free gift of everlasting life. Grace in Focus Magazine, the free bimonthly newsletter of GES, has a readership of over 10,000.