Find this product on Logos.com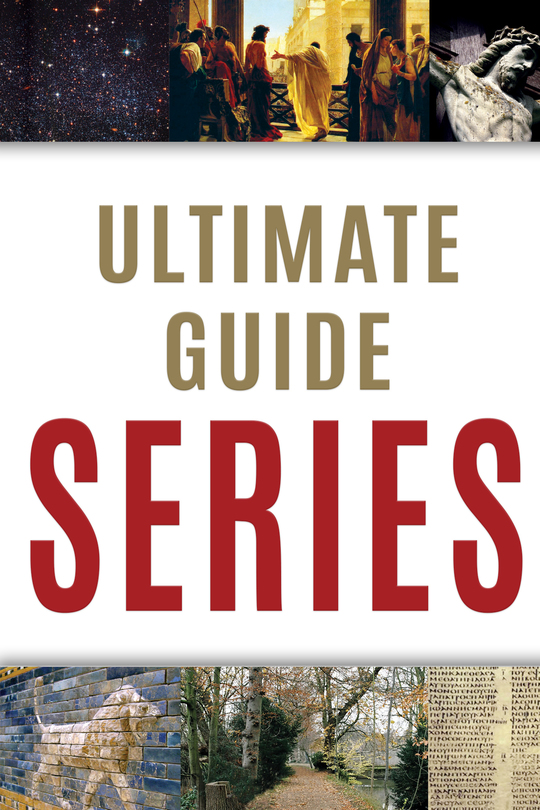 Ultimate Guide Series
4 Volumes
Product Details
If you've been wanting to get a better handle on the Bible, the Ultimate Guide Series in Wordsearch provides 1,200 pages of easily searchable, helpful content that will guide you through the books, characters, and theology of the Bible. The way the material is presented in these volumes will provide you with new perspectives as you preach and teach.
The Ultimate Guide Series includes:
Ultimate Bible Guide, Revised & Expanded: This volume walks with you through the Bible, leading you to the "big picture" of Bible understanding. One-sentence summaries, colorful maps and charts, quick-hitting details on who wrote what and why—you get all this and more with a graphic flow and design that makes the reading easy—and makes the knowledge your own.
Ultimate Guide to Bible Characters: This unique volume brings 150 of the incredible and interesting characters of the Bible to life with illustrations and hundreds of facts, placed in alphabetical order.
Ultimate Guide to Defend Your Faith: Full of practical information, resources, and visual aids, this volume will help you discuss, defend, and clearly share your Christian faith with others.
Ultimate Guide to Jesus, Revised and Expanded: Pulls the sweeping story and timeline of the life of Jesus into a clear, concise, and comprehensive summary. Takes a close and clear look at Christ in five parts: (1) His Old Testament background, (2) His life on Earth, (3) the Cross, (4) His teachings, and (5) His followers. This handbook examines the biblical testimony plus summarizes important points about historical context, theological meaning, various evidences, and the origin of Scripture.
In Wordsearch, the Ultimate Guide Series is a great reference to have on hand while creating sermons and lessons. You can easily search for the information you need and have it open alongside the rest of your library.
Learn more about each volume and see a sample of each by clicking on the book cover images below.
Products Included In This Bundle