Find this product on Logos.com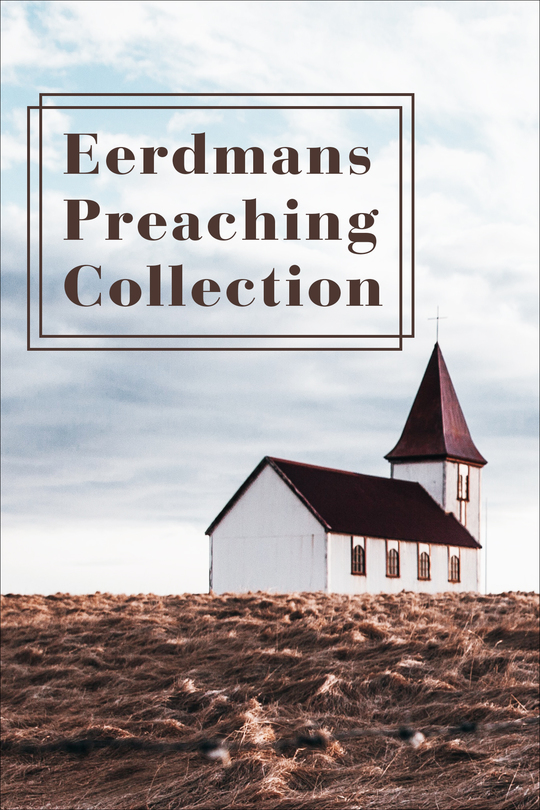 Eerdmans Preaching Collection
20 Volumes
Highlights
Each of these volumes will download as separate books in Wordsearch
Product Details
The Eerdmans Preaching Collection was created to help you as you not only study and write your sermons, but also as you lead your church through the ups and downs of daily life.
Eerdmans has been publishing trusted Christian content since 1911. The Eerdmans Preaching Collection combines some of their best sermon helps and includes 11 new releases.
Some of the highlights of this collection include:
The Modern Preacher and the Ancient Text: Interpreting and Preaching Biblical Literature
A Marriage Manual, A Funeral Manual, and A Hospital Visitation Manual/
Hearing John's Voice and Hearing Paul's Voice, two volumes providing insights for preaching and teaching
Leading God's People: Wisdom from the Early Church Today
Preaching Adverbially
Reading for Preaching: The Preacher in Conversation with Storytellers, Biographers, Poets, and Journalists
Sunday Comes Every Week: Daily Habits for the Busy Preacher
And more
These 20 volumes will provide you with wisdom, encouragement, and insights as you prepare sermons that are faithful to the biblical text compelling to your congregation. Read more about each volume and "look inside" with a sample by clicking on each book cover below.
Products Included In This Bundle