Find this product on Logos.com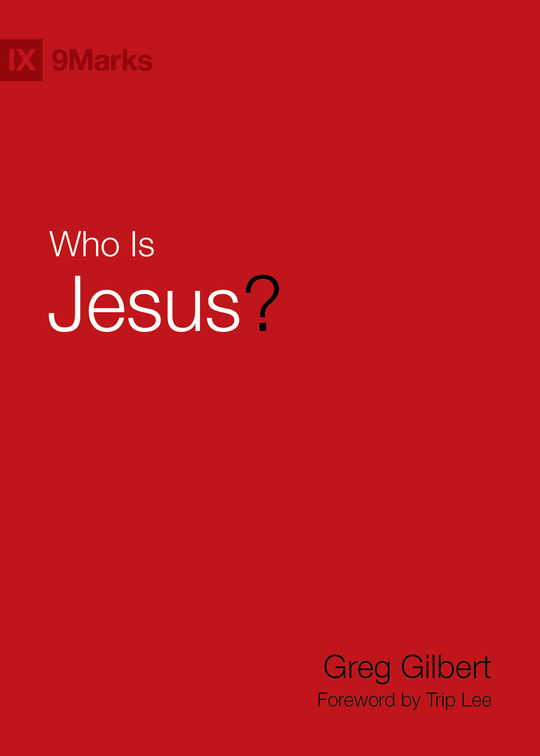 Product Details
A famed historian once noted that, regardless of what you think of him personally, Jesus Christ stands as the central figure in the history of Western civilization. A man violently rejected by some and passionately worshiped by others, Jesus remains as polarizing as ever. But most people still know very little about who he really was, why he was really here, or what he really claimed.
Intended as a succinct introduction to Jesus's life, words, and enduring significance, Who Is Jesus? offers non-Christians and new Christians alike a compelling portrait of Jesus Christ. Ultimately, this book encourages readers to carefully consider the history-shaping life and extraordinary teachings of the greatest man who ever lived.
About the Author:

Greg Gilbert (MDiv, The Southern Baptist Theological Seminary) is senior pastor at Third Avenue Baptist Church in Louisville, Kentucky. He is the author of What Is the Gospel?, James: A 12-Week Study, and Who Is Jesus?, and is the co-author (with Kevin DeYoung) of What Is the Mission of the Church?
Endorsements
Jesus asked his disciples, 'Who do you say I am?' It's a question each of us must answer. In a wonderfully readable and succinct manner, Greg Gilbert mines the pages of Scripture to consider the truth of Christ's claims about himself. This is essential reading for the Christian and the seeker.
Greg's greatest asset is his ability to make profound things simple. As his book What Is the Gospel? helps us distinguish the true gospel from the false, so Who Is Jesus? helps us distinguish Christ as he presents himself from how we have remade him.
There is no more important question in the cosmos than 'Who is Jesus?' Greg Gilbert, with brilliant mind and pastoral heart, unpacks that question step by step with both insight and accessibility. Whether you're a skeptic looking into these things for the first time or a long-time believer, this book will drive you right to where we all need to go: to the glory of God in the face of Jesus Christ.
Clearly Christian, but more than polite and respectful to the skeptic, this book helps you consider Jesus carefully. Gilbert throws fresh light upon familiar scenes, joining facts with their significance. It is artful, yet plain and full of beautiful biblical theology. Here is an invitation to you the reader to come to know Jesus yourself.
This book does two things at once. It credibly places Jesus in the context of his own times, and shows why he cannot responsibly be left there. It is for those who have never thought about Jesus as well as those who think they know him all too well.
This little book will be a great tool for introducing people, including the athletes I coach, to the most amazing person who ever lived!
I am always looking for a short and clear book on the life of Jesus that I can put into the hands of someone wanting to truly know who he is and what he did. I now have it in Who Is Jesus? Greg Gilbert is right: 'The story of Jesus is not the story of a good man. It is the story of a claimant to the throne.' Consider the evidence presented in this work and see where it takes you.